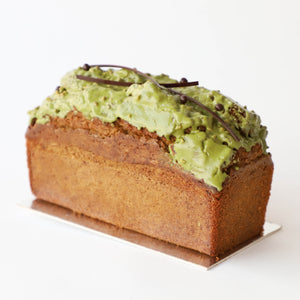 Matcha Loaf Cake (NF)
$28.00
Matcha Green Tea loaf cake, perfect for sharing over a cup of tea.
Allergens: Nut free recipe (please note our production facility has tree nuts). Contains gluten and dairy products.
Storage: Keep in an container or wrap in tinfoil. Store in dry place ideally below 20°C.
Delivery: Pick-up at our store, or Auckland delivery using a 30 to 45 minutes delivery service to maintain the chilled temperature of our cakes. Because of this, delivery fees are higher than ambient products.
Cake | Valentine | Auckland | Tea cakes | Cake loaf