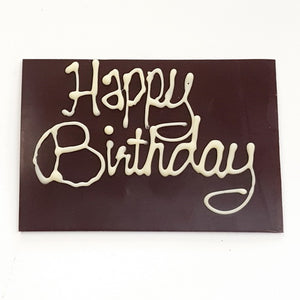 Personalised chocolate message (4-5 words only)
$4.00
Add your own personalised message to any of our cakes, whether it be a birthday celebration, anniversary or wishing someone well on their new adventure. Please note writing is done by hand and we can only accept writing in the English Alphabet, limited to 5 words.
Please write the message that you want at checkout in the "Special instructions for us" box.
Please note that this product is only available along with large cake order. The sparkling candles are not sold individually.
Personalised chocolate message | Birthday message